The number one goal at Traditional Sign Works (TSW) is to help contractors and businesses in New Hampshire realize more opportunities by making impactful impressions.
Whether it's a Vehicle Wrap or Signs on a Vehicle, a Banner, a Job Site Sign or Custom Decals, Traditional Sign Works will get you noticed in meaningful ways.
Popular Traditional Sign Work Products
Vinyl Signs
We cut vinyl in any color imaginable, glow in the dark, reflective and special effects. We also do full color digital vinyl. No more peeling edges due to layered vinyl. With the right art work, yours or ours, we can duplicate almost any logo or business card and apply it to your car, truck, van, windows or building.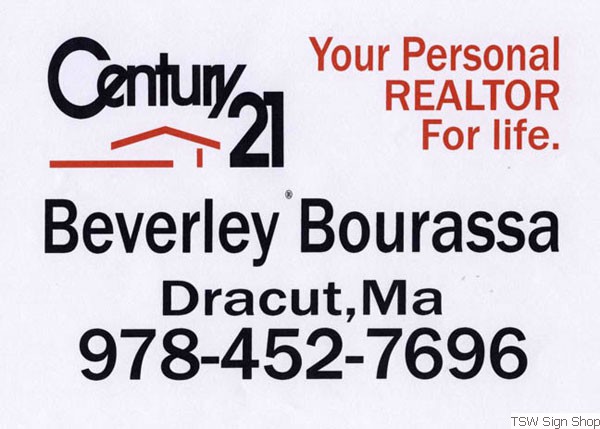 Vehicle Wraps
If your drive around New Hampshire, without knowing it you have seen our vehicle wraps on thousands of cars, vans and trucks. When our customers want the most bang for their advertising bucks, we recommend vehicle wraps.
Let us do a full or partial wrap on your vehicle. Don't want to do the whole vehicle we have designs to do a partial wrap as well. Either way your business or ride will STAND OUT from the rest.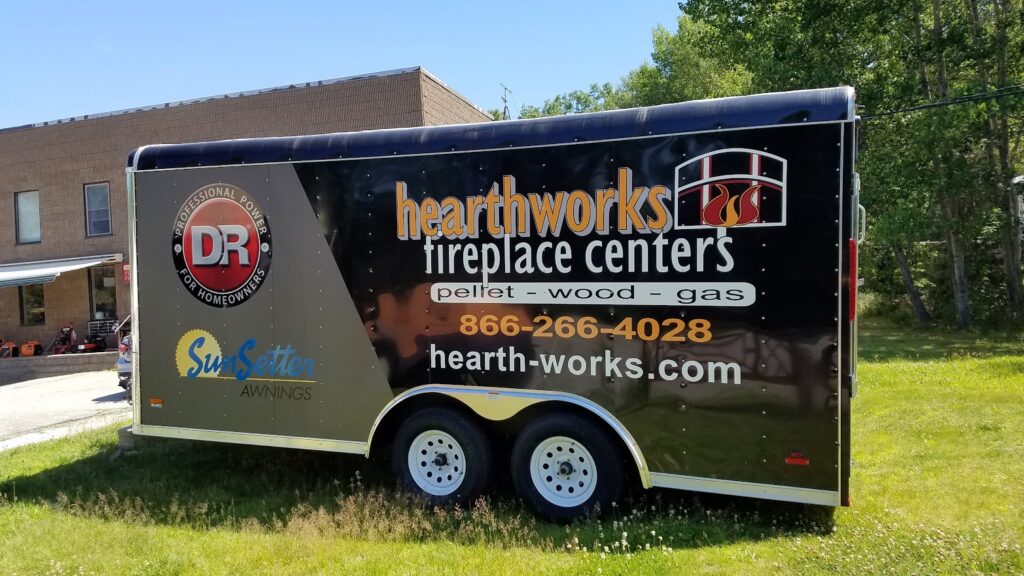 Truck Lettering
If your corporate vehicles are constantly out on the road, vinyl truck, car, van, or SUV lettering turns each one of your vehicles into a 24/7 mobile advertising channel for your business. Advertise your business, your logo and what you do EVERYWHERE you go.
Statistics show that lettering the rear of your vehicle gets 70 thousand views in a thirty day period. Just think of the amount of cars that are behind you in one day in New Hampshire or around New England. Advertising that PAYS not COSTS!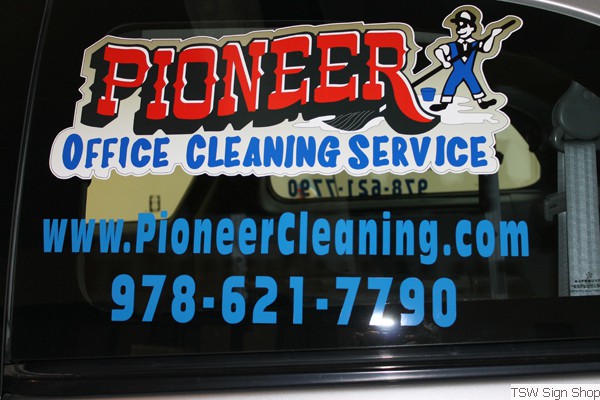 Magnetic Signs
Whether you're a real estate agent, daycare owner or florist and more. magnetic graphics will add  power and depth to your marketing..
Use your vehicle for play and work? Don't want to permanently letter it up? Put your business on a magnetic sign, easy on easy off.
We can make just about any of your signs magnetic receptive.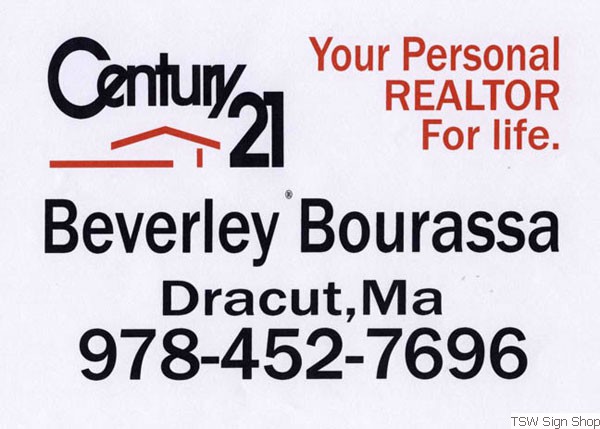 Job Site Signs
Proud of the job your doing? Tell everyone that goes by the job site, Who did the work. We can make signs that stick in the ground, hang on a wall, or conveniently set up on a sidewalk "A" frame sign.
Custom Printed T-Shirts
We can custom design t-shirts to advertise your business, group, team, etc.
Trailer Signs
Coach Owners and Camper, tired of hanging that old wooden sign and scraping up your investment? We have an answer for that. How about a vinyl greeting to either side of your door. With your name and modest design, i.e.: sunset and palm trees, in colors to match your trailer. Never worry about hanging that wood sign again.
Contractor Service Labels
Silent Partners. These are the labels you put on the equipment you installed in residential home or commercial business. Long after your gone and the job is done, let these labels still work for you telling the customer who to call for more work. They will make you money for years to come. Plumbers, Alarm, Heating, Electric, Sprinkler, Well, Garage door companies, Just to name a few.

"The entire vehicle wrap experience from design, to installation was nothing short of awesome! I would highly recommend and will continue to use Mark and his crew as we grow thanks to their work."
– Jessie Colvin

"Even better than having a sign company near me was that Mark and his team did a great job on our outdoor signage (both monument and building signs). We highly recommend Traditional Sign Works  to other New Hampshire companies."
– Kelly David

"Outstanding quality of work performed. Their professionalism, attention to detail, attitude is second to none in this day and age. Traditional Sign Works will handle all of my future graphic need's. I HIGHLY RECOMMEND!"
– Richard Lane

Decals for Individuals, Contractors and Businesses
What better way to promote your business than through one of our many decals and stickers. So if you're looking for originality and want to stand out from the crowd take a look at our custom stickers.
Our decals and stickers can be used on cars, trucks, SUVs, boats, side-by-sides, ATVs, motorcycles, laptops, windows, walls, etc. Traditional Sign Works decals and stickers can be installed on any smooth, clean surface.
We can print & ship custom decals anywhere in the United States
Traditional Sign Works Local Service Area:
New Hampshire: Hillsborough County, Rockingham County, Amherst, Atkinson, Auburn, Bedford, Bow, Candia, Concord, Deerfield, Derry, Epping, Goffstown, Hampstead, Hooksett, Hudson, Litchfield, Londonderry, Manchester, Merrimack, Nashua, Pelham, Plaistow, Raymond, Salem, Windham
Massachusetts: Middlesex County, Essex County, Acton, Andover, Ayer, Bedford, Billerica, Burlington, Carlisle, Chelmsford, Concord, Dracut, Groton, Haverhill, Lawrence, Littleton, Lowell, Methuen, North Andover, North Billerica, Pepperell, Reading, Stoneham, Tewksbury, Tyngsboro, Tyngsborough, Wakefield, Wilmington, Woburn